NOTE: This piece was originally released for publication in October 2016. You can read it here as well.
RICHMOND, Va. — What was once a sixteen-candidate mayoral race is becoming a pitched battle between three front-runners who will find out in just one month if huge fundraising success can win out over decades of local name recognition.
Levar Stoney, former Secretary of the Commonwealth and whiz kid youngest member of McAuliffe's cabinet, has raised four times more money than front-runner Joe Morrissey in his bid for mayor. Despite this, he continues to poll in third place.
He's raised $610,000 in total, more than any previous candidate for Richmond mayor, breaking a record set in 2008. Stoney has also outraised twice what runner-up Jack Berry has.
Morrissey is a long-time Richmond lawyer with close ties to the community, a former Commonwealth's Attorney, former state delegate (he resigned to run) and convicted criminal. He has raised $142,931, according to VPAP. He has dismissed Stoney's fundraising as a side effect of his connections to state Democrats.
"I heard the other night that he ran the Virginia Democratic Party," said Morrissey. "I call them the little boys and girls club. And how did he even get that job? He ran Dave Mills' campaign when he was in college. They lost, 263 to 5. Dave Mills marries (Del.) Jennifer McClellan, gets appointed party director, and then who follows him? Levar. Come on."
Stoney's communications director, Matt Corridoni, stated that Stoney did not work for Mills and served as executive director of the party before Mills did.
Morrissey is a long-time Democrat, one whose resignation was called for by Gov. McAuliffe and other state party leaders when he was convicted to over a year in jail while serving as state delegate. This conviction stemmed from an investigation into the possibility that he engaged in a relationship with his underaged legal intern, Maura Warren.
Morrissey did not step down from the House, and served out his term while returning to jail every night. Warren is now 20, and is married with two children to the 59-year-old Morrissey. Their marriage has been hotly controversial, and remains an issue in the mayoral race.
"We deserve a mayor we can be proud of," said Stoney at a recent debate, referring to Morrissey. "One who won't embarrass us on the front page of the newspaper."
Jack Berry, former director of Venture Richmond, continues to poll in second place. Berry has raised $375,441 according to VPAP. His campaign says nearly half of this was raised in the last two months alone.
Berry's campaign, when asked about Stoney's fundraising success, also emphasized how much of their fundraising comes from inside the Richmond region.
"Jack's support is local," said campaign manager Eric Harris. "A hundred and ninety-seven donors gave over $100 during the last two-month fundraising period, and ninety-eight percent of those donors are from the region. Only three of those donors were not from the area."
The organizations that have donated the most to Stoney's campaign, Common Good VA and Housing RVA, are both Richmond-based, as well as his top individual donor, Richmond realtor Ivan Jecklin. Several other top donors, however, reside in more distant parts of Virginia like Newport News and Vienna.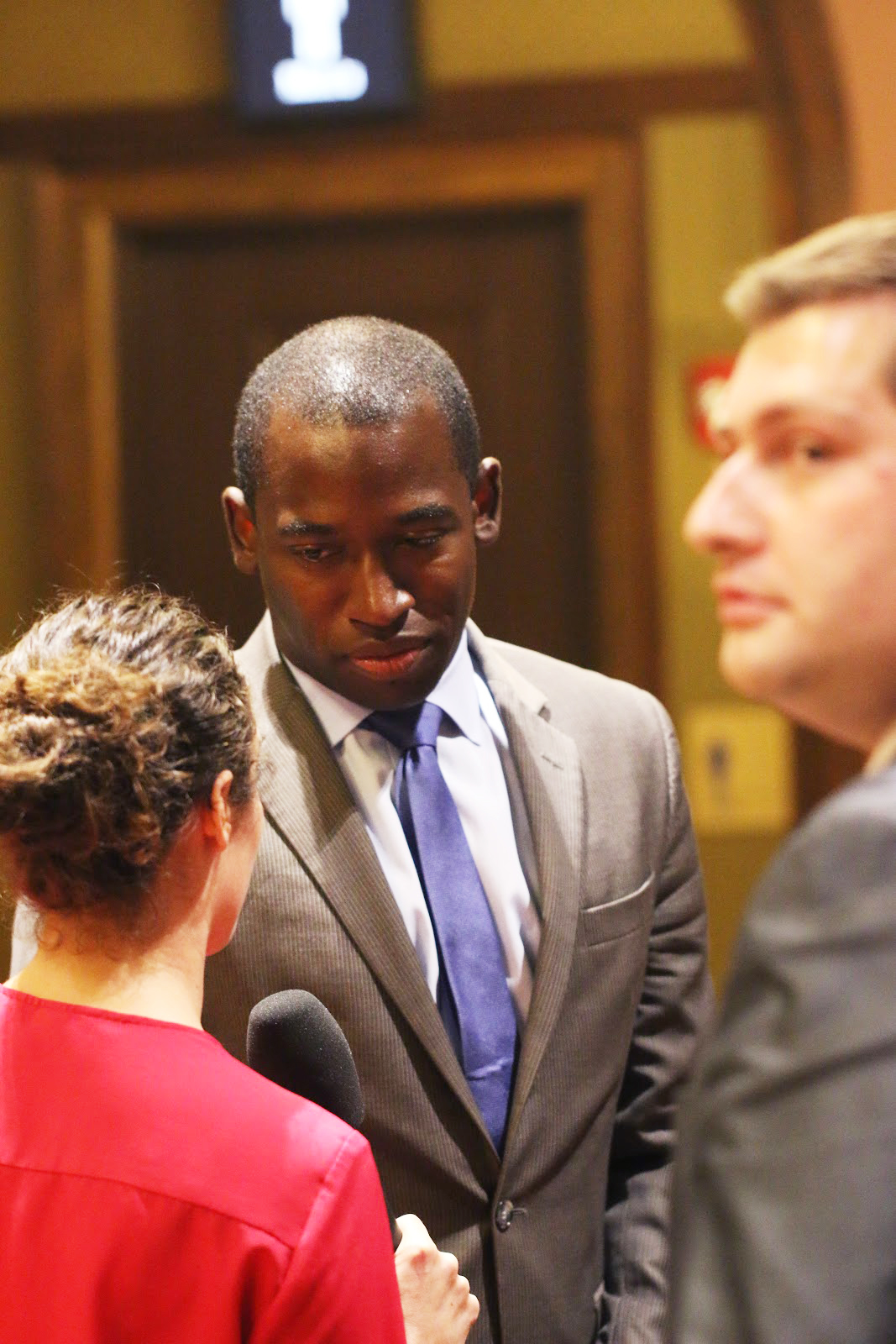 "I probably have more contributors to my campaign from the Richmond region than both of those campaigns probably combined, and I'm proud of that," said Stoney. "But I'm also proud of the fact that I have leaders from across the Commonwealth who also support this campaign, whether they're in Hampton Roads or Northern Virginia, because they understand the capitol city is the front porch of Virginia."
Stoney has increased his numbers in recent polls, possibly due to his frequent canvassing, endorsements from big-name state Democrats, and ramped-up ad buys as the election draws nearer. Much of his ad campaign focuses on his difficult childhood, and ability to relate to low-income children and families in Richmond.
While Stoney held 34 percent of the vote in a non-scientific June poll issued by Church Hill People's News, an August poll from CNU showed him at only 7 percent. A late September poll by Richmond Realtors has shown a bump for him, to 14 percent.
"Levar's support has doubled, and we've leap-frogged two candidates since the last poll," stated Corridoni in an email. "It speaks to the momentum we see building on the ground."
Richmond-area political analyst Dr. Tracy Roof ​agreed that Stoney's success is due in part to his deep ties to the party, and noted Morrissey's similarities with presidential candidate Donald Trump.
"Levar Stoney has largely been successful in his fundraising because of his relationship with Governor McAuliffe, his administration, and the Governor's donor base," said Roof. She went on to say that, much like Trump did in the Republican presidential primary, Morrissey has taken the lead because his familiar name stands out in a crowded field.
As other candidates continue to drop out of the packed race (Councilman Bruce Tyler dropped out last week, citing fear of a Morrissey victory), the three frontrunners increase their shares of the vote. The pack order, though, has yet to change.
Morrissey projects confidence in his lead, characterizing Stoney's endorsements and fundraising as being thanks to "IOU chips" he collected while in the governor's office.
"Number one, Levar was put into a position that dispenses patronage jobs. He spent the first year and a half dispensing those jobs, and then spent the next year and a half collecting IOU chips from those people," Morrissey said. "Number two, he's then gathered people from out of Richmond to contribute gobs and gobs of money, people who have no interest in Richmond and have no ties to Richmond."
Stoney's campaign has described their strategy as not relying wholly on fundraising to grow their local voter base.
"It's not enough to just be on television, or be in people's mailboxes, or have an ad on Facebook. The fundraising is a big part of it, but it only works if you're focused on a ground game as well, which we are heavily," said Corridoni. "The campaign has knocked on twenty-five thousand doors so far. Levar is out in the community every night, knocking on doors himself, or at community events participating in forums."
Political analyst Dr. Steven Farnsworth agreed that money alone can't win the race for Stoney, but it is a necessary tool to combat the name recognition that Morrissey enjoys.
"Anyone running for mayor of Richmond this year not named Joe Morrissey is going to need a huge amount of money to help build name recognition," said Farnsworth. "Levar Stoney is doing what he needs to do, and what other candidates not named Morrissey wished they could do, in terms of his huge fundraising success."